The financial services' sector has changed over the last few decades and today there is an abundance of available data online.
Artificial intelligence and the user's role in Web navigation have allowed digitalization to become established as a fundamental right to society. Understanding such changes, PSS is consistently transforming the way it operates; developing itself as a customer-centered organization. We are consistently improving our competitive advantages in online trading and expanding our expertise in key sectors by uniting our traditional working practices with new technology.
Digitalization
PSS intends to fundamentally reinvent financial trading services by digitizing all services available in the traditional financial service industry, as well as adapting and developing new Fintech products and services. PSS combines technology and design to ensure secure and efficient business processes for our customers using the following three tenets:
Easy and efficient account processes
Quick and accurate order settlements
Wealth of online trading tools
Customer Centric
A strategic realignment which focuses on digitalization for customers starts from an understanding that customers are what makes the day-to-day business reality in a B2C relationship (online or offline). Guided by PSS' code of conduct, we prioritize building long-term relationships with our customers, with the following three objectives:
Easy accessibility and fast processing
Best value with competitive pricing
Personalized support for a positive experience
Customer Segmentation
The comprehensive financial services offered at PSS meets all needs in three business sectors; individual and small business customers, institutional customers and corporate customers. This market division allows us to efficiently allocate our company resources to provide specialized services to all customers in each market sector. For the individual and small business customer sector, PSS implements digital multi-channel services where each specialized team handles independent tasks to increase efficiency. For institutional customers, PSS offers a dedicated team focused on investment management and business development. For the corporate customer sector, we provide a one-stop-shop service initiative with a dedicated specialist.
Consistent with PSS' vision of being the most useful and ethical provider of financial services, globally, our primary strategy is to meet the financial service needs of our clients; our secondary strategy is to do so in a simplified organisational structure so that we can reduce our commission rates and fees. Our third strategy is to listen to what you want to achieve, not simply tell you what we can do for you.
Another important element of PSS' strategy is the ongoing emphasis on combining people and technology in ways that facilitate the delivery of a full range of investment services while providing excellent value. People provide the client focus and personal touch that are essential in serving investors, while technology helps create services that are scalable and consistent. This combination helps PSS to both attract a broad spectrum of clients and deliver useful, relevant, value-added and growing array of investment, banking and lending products to them.
In serving these clients, PSS offers branch, telephonic and online service capabilities and an extensive product line. PSS' networks of branches and regional telephone service centers are staffed with trained and experienced financial consultants focused on building and sustaining client relationships. In addition, PSS offers the ability to meet client trading and/or advice needs through a single ongoing relationship, even as those needs change over time. PSS also provides automated online and telephonic channels to provide quick and efficient access to an extensive range of information, research, tools, trade executions, and administrative services.
Competition in serving investors looking for an advisory relationship involves a variety of traditional brokerage, asset management, and wealth advisory firms. PSS' believes that our competitive strengths in this arena revolve around our ability to provide all our clients with an individually tailored solution – ranging from occasional consultations to frequent contact that will create an ongoing relationship with a PSS Consultant or Investment Specialist.
For active traders, PSS primarily competes with deep-discount, online-focused firms as well as certain larger financial institutions. Our management believes PSS can continue to attract these investors because we combine highly competitive pricing and optimized trading tools with extensive service capabilities 80 including experienced, knowledgeable teams of trading specialists and integrated product offerings. PSS also offers active investors access to all essential trading tools, financial products, and investment advice available to help them manage their diverse and complex portfolios.
For our Corporate Services, PSS competes with investment banks, hedge funds and asset management companies. PSS' management believes that our Corporate Services unit can maintain its market leadership position through a combination of superior service, scale, dedicated resources, and familiarity with the industry.
Overall, our management believes that PSS' multichannel service delivery model of branch, phone and internet access is essential to its ability to compete effectively with the wide variety of financial services firms striving to attract clients and assets across the whole spectrum of investors. This way, PSS can offer personalized services at competitive prices while giving clients the choice of where, when and how they do business with us.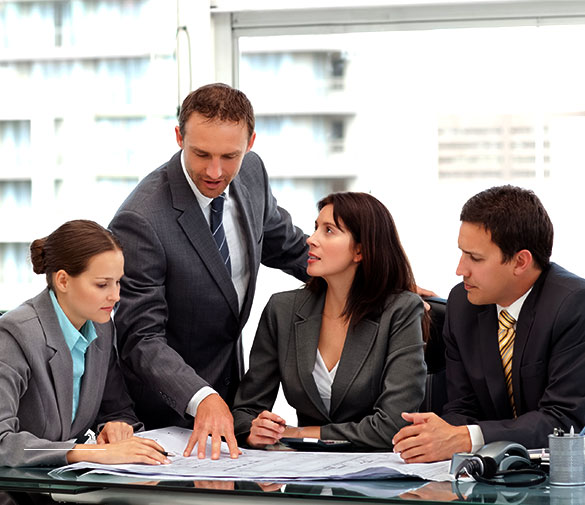 THINGS ARE DIFFERENT NOW
PSS' reputation and the commitment it shows to its customers through its services and business decisions are the best way to judge its financial integrity. Hence, sustaining the security of your money is a top priority of PSS.
THINGS ARE DIFFERENT NOW
PSS' reputation and the commitment it shows to its customers through its services and business decisions are the best way to judge its financial integrity. Hence, sustaining the security of your money is a top priority of PSS.
get in touch
Call, email 24/7 or visit a branch
Be sure to make appointment before you visit our branch for online trading service as not all branches have a financial service specialist.