ONLINE TRADING AFFILIATE PROGRAM
Generates 5% as your income
Deposit $100,000 and generate $5,000 in commissions.
Open 10 accounts from your referrals, and
Deposit of $10,000 for each account, then
Your total deposits is $100,000, and
You are expected to earn $5,000 from PSS affiliate program
The earnings vary depending on how often clients trade. Usually 2% of the total deposits is generated from conservative traders while 10% or more of the total deposits is generated from aggressive traders like day traders.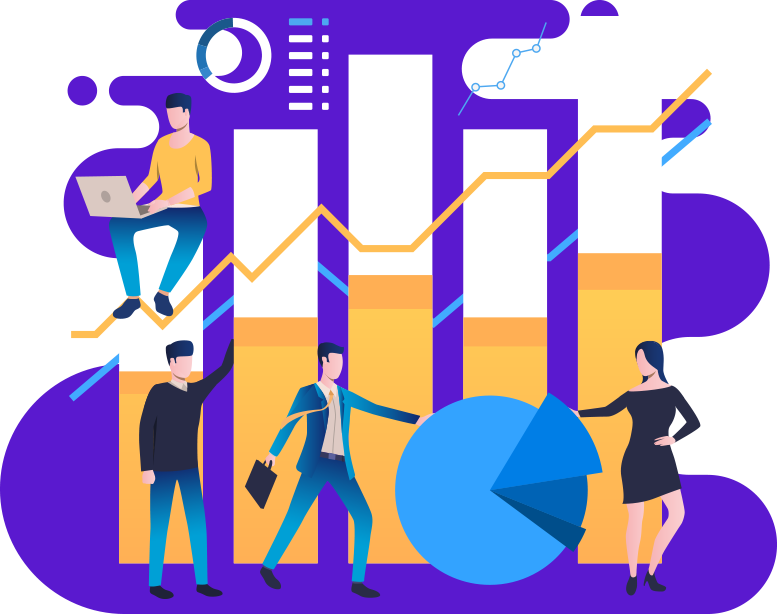 FUN FACT: A TRADITIONAL STOCKBROKER LIKE BUD FOX IN THE MOVIE, WALL STREET, TYPICALLY GENERATES 20% OF ASSET UNDER MANAGEMENT (AMU). HOWEVER, AFTER ONLINE TRADING BECAME AVAILABLE FOR INVESTORS, OVER 70% OF RETAIL INVESTMENTS ARE MADE THROUGH ONLINE TRADING. ONE OF THE MAIN REASONS WHY ONLINE TRADING BECAME THE MOST POPULAR CHOICE FOR INVESTORS IS THE EFFICIENCY. ONLINE TRADING IS FAST AND TRANSPARENT, AND MOST OF ALL, IT COSTS LESS THAN 5% OF WHAT TRADITIONAL BROKERS USE TO CHARGE THEIR CLIENTS.
Affiliate Email Sender
The Affiliate Email Sender is the most popular tool in the PSS Online Trading Affiliate Program. All you do is to provide us  with email addresses. Then, email invites are sent to your customers automatically.

How it works
Start by visiting your Institutional Service page. From this page you can import contacts from your email provider and choose which contacts to send evites to. Or you can send evites for yourself from the page.

Earning potentials
Using Email Sender, one live account is generally opened for every 50 contacted customers. Your main responsibility is to generate new email contacts from your existing network, social media groups, and website blogs.

How do I track if my referrals are opening an account?
A special code is imbedded in the email, and if any customer opens an account from the link in the email, the account will be added to your institutional account automatically and you can check the activities of such accounts, including real time rebates, from your Institutional Service page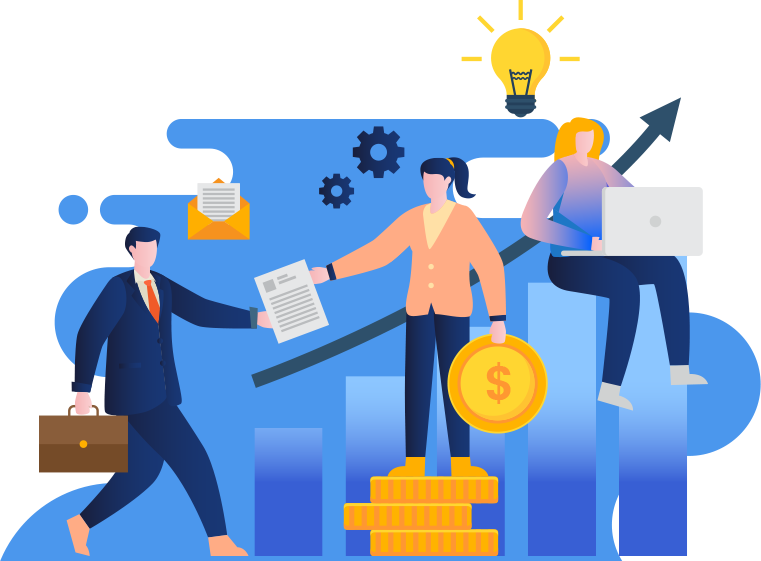 PSS Affiliate Link
It is the most commonly used affiliate tool. In just one click, you can share your affiliate link via Facebook, Twitter, and other social media platforms.

Registration is simple and it only takes two minutes. All you need to confirm is your valid email.

SECOND, SHARE YOUR AFFILIATE LINKS
Affiliate links look just like a link to https://www.pssinvest.com except they have special code attached at the end to identify your account.
www.pssinvest.com/join/your_referral_id
In addition, you can create affiliate links to any page on the pssinvest.com by putting «/your_referral_id» on the end of any URL as below.
www.pssinvest.com/servcies/main/your_referral_id

THIRD, WATCH YOUR REBATES GROW
When any customer opens an account from the link you share, the account will be added to your institutional account automatically and you can check the activities of such accounts including real time rebates from your Institutional Service page.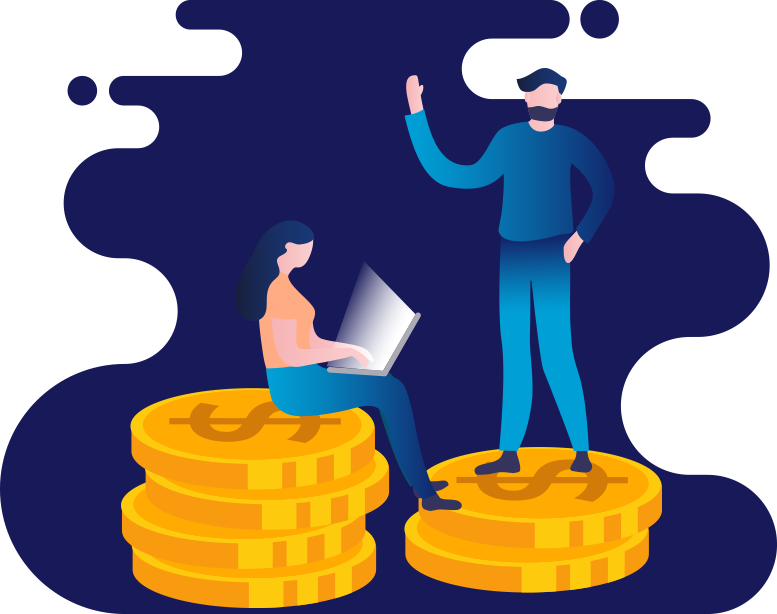 PSS Online Trading Service
Superior Affiliate support

Simple and easy access to the market
We made account opening, deposit and withdrawal procedures as simple as possible.

Fast and transparent rebate payment
PSS provides instant rebate and commission deposit, as well as transparent real-time trading activities reports.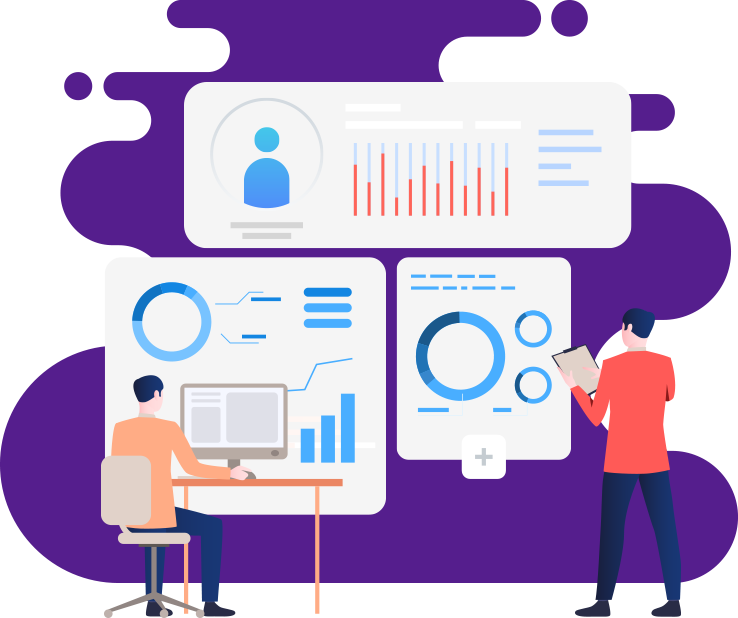 Exceptional order settlement

Tight spreads
We offer competitive spreads, enabling us to maximize potential profits for our customers.

Price improvement
At PSS, 82.7% of all orders have settled at a better price for customers.

Fast and consistent trades
With automated trading and settlement systems, our customers trade quickly and efficiently.

Adjustable leverage
Our customers can change leverage, even for open positions, for flexible margin requirements.
Wealth of analytical contents

Analyst Room
Access real-time market news, as well as analytical tools, on over 40,000 financial products.

Economic Calendar
Check global economic data releases and the reactions of different markets in real time.
Professional trading tools

Multi-Product Platform
PSS offers a wide array of products in a highly-secured online trading environment.

One Click Trading
You can trade directly from a chart with one click with predefined volume.

Hedge Trade
You can place a new position in the opposite direction to an existing position to be neutral on market volatility.

Trailing Stop
Your trading system allows you to safeguard profit automatically as the market moves in your favor.

Auto trading
You can easily develop your own auto trading algorithm directly from your trading platform.

Trading Signals
You can copy trades of experienced traders in real time.
Request a call from our
dedicated team today.
Let's build a relationship
get in touch
Call, email 24/7 or visit a branch
Be sure to make appointment before you visit our branch for online trading service as not all branches have a financial service specialist.